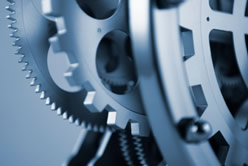 We act for a wide variety of interests in the turnaround of distressed businesses:
Directors, shareholders and their advisors
Providers of finance who either want to exit or improve their position by enhancing their security while at the same time improving their returns
Creditors
Our forte is crisis management – by finding the time and liquidity to diagnose the causes, reposition the business, supplement management skill sets and source fresh finance.
These services include entry-level independent business reviews, cost reduction exercises, audits and management assessments.
We perform an initial diagnosis to determine the landscape and areas requiring attention. In addition to the experience we bring to the engagement we provide objective analysis to help you pinpoint problems and develop a turnaround strategy.
We can provide intensive care management with the objective of returning the distressed business to financial and operational stability.
The value of the turnaround process is taking the business value from zero - which would be the case in terminal insolvency, to a going concern value.